The Dave Clark Five and The Playbacks.
The original 1964 release.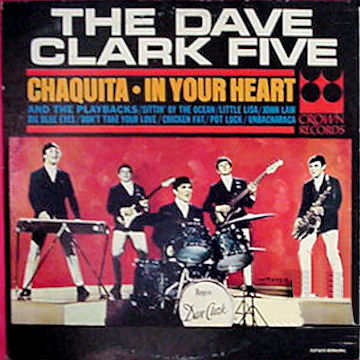 The second pressing was released in 1965 (CST-473/CLP-543). I guess the album sold so well that Crown just had to reissue the album. This is the last time Fazzio's work was used on a Crown release.
This release (CST-644, no mono version) was most likely Crown's last issue ever. This album was released in 1972! Crown, like almost every budget label was folding because of changes in the market, and new copyright law that allowed song writers the right to prevent budget labels from using hit songs for knock off albums (which was the bread and butter of the budget record industry). However I have also read that the Bihari Brothers were having some problems (i.e disagreements) of their own. Because of this the Bihari Brothers budget record empire came to the end after its 15 year reign.